Saving Lives in Seconds: Promote Hand Hygiene In Your Business
It only takes 20 seconds to properly wash your hands with soap and water—and even less time to dry them with a high-speed hand dryer afterward. Saving lives in seconds with proper hand hygiene is a no-brainer, but not everyone takes the time to wash and dry their hands. In this blog, we'll explain what you can do to promote proper hand hygiene techniques at your facility—for employees and customers alike.
Techniques To Promote Hand Hygiene
Whether you're running a restaurant, hotel, or any other business, proper hand hygiene is essential to prevent the spread of germs that can cause diseases. One hurdle to this goal is making the opportunities readily available.
Ecolab is a global leader in water, hygiene and infection prevention solutions and services. In 2021, Natasha Chen, the company's senior vice president and general manager of global hand care, detailed how mere seconds can save lives when it comes to incorporating hand hygiene into your business. As part of her recommended processes to improve the overall experience for both employees and guests, Chen recommends making hand hygiene products as available and easy to use as possible. That means having a proper hand washing and hand drying solution that can be relied upon to work consistently in each and every restroom in your facility.
The Perfect Solution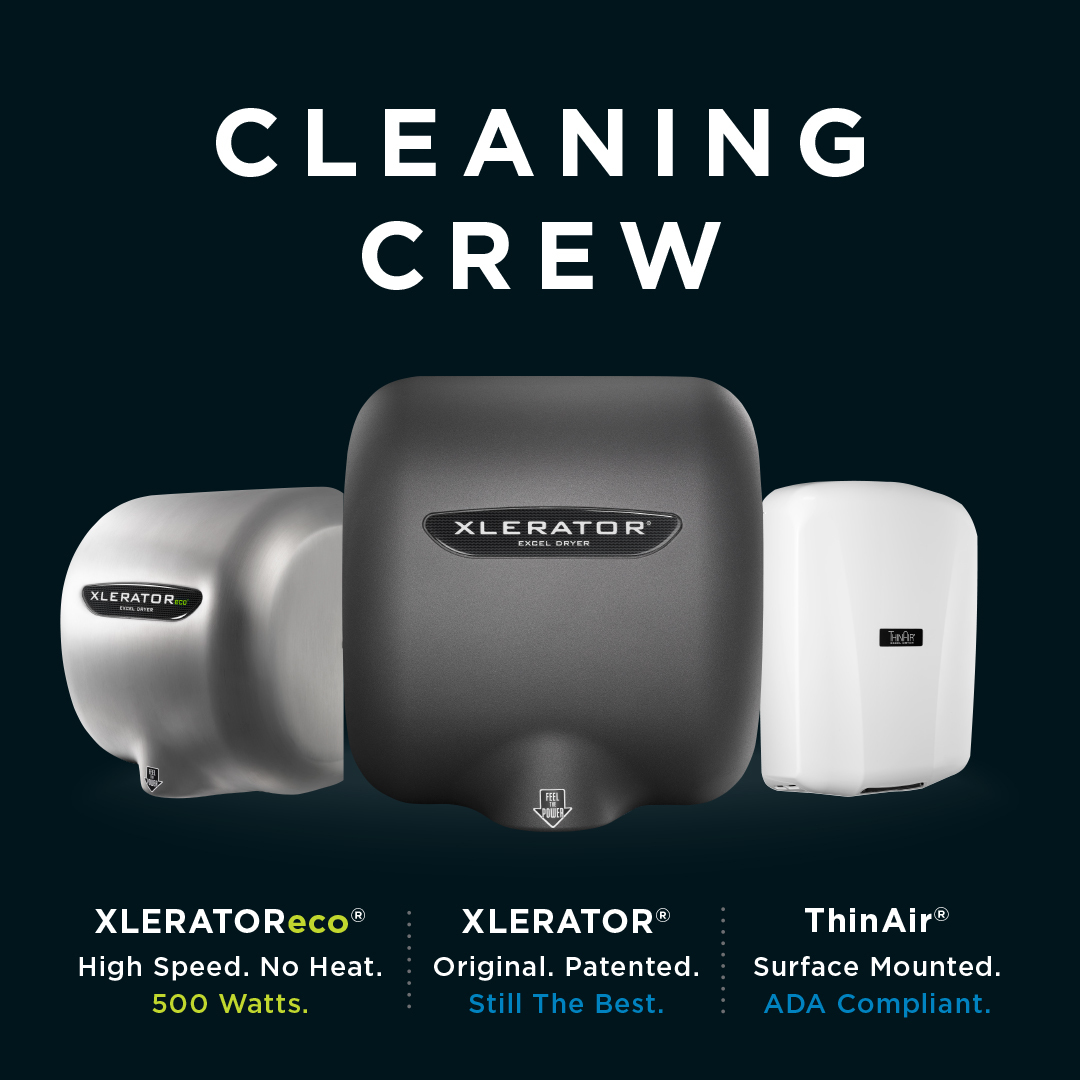 What better way to ensure both hygiene and consistent operation than a high-speed hand dryer? With our XLERATOR®, XLERATOReco®, ThinAir® or XLERATORsync® Hand Dryers in your facility, you can protect the health of your restrooms' users. Each of our dryers offers a touch-free, hands-under design to remove unnecessary touchpoints during the washing and drying process.
Our hand dryers also don't need to be constantly stocked like paper towels, which can run out before a maintenance worker has a chance to refill them. In that situation, visitors have to choose between not washing their hands at all or washing their hands without drying them. And there's no winning with that choice—experts say wet hands can be 1,000 times more likely to transfer germs than dry hands.
For an added level of hygienic protection, we provide HEPA filtration on each of our models (it comes standard on the XLERATORsync). When equipped with HEPA filtration systems, XLERATOR Hand Dryers remove 99.999% of viruses from the airstream, as evidenced by independent testing from LMS Technologies.
Excel Is Ready To Help
As Chen emphasizes—not only can hand hygiene save lives, but it can also save your business's reputation in the spotlight of a hygiene-conscious public. If you're interested in discovering how our products can help your facility, you can learn more about their hygienic benefits on our website. You can also reach out to us at any time to learn more.