Hand Dryers for Architects
Architect
The First LEED-Certified Bowling Alley In The World
There's a reason we have the number-one specified hand dryers in the world. We work closely with architects, interior designers, and specifiers to serve your vision and complement your design, bringing the restroom up to the standards of the rest of the space you are creating. From special features to seamless accessories, we have hand dryers in every size, dimension, and specification you need.
Spec The Best
With a sleek look and proven performance, our high-speed, energy-efficient hand dryers deliver form and function. Our enhanced hand dryer product line offers the most options and finishes in the industry, with a wide array of cover options and finishes that can be customized to your aesthetic vision for any restroom.
Excel Dryer has been on the cutting edge of green technology for nearly 20 years. We have been committed to transparency and the lifelong environmental impacts of the products we create long before it was fashionable. We were the first bathroom hand dryer manufacturer to be a member of the USGBC, to perform a Life Cycle Assessment on our products, and most recently we initiated and were selected to chair the creation of the first Global Product Category Rules (PCR) by UL Environment. Our electric hand dryers are the first to have published performance testing per industry consensus PCR guidelines and to be BuildingGreen Approved®. We help facilities qualify for several LEED® v4 Credits and Green Globes to satisfy corporate and government sustainability goals.
Always Made In America
Excel Dryer's full line of high-speed, energy-efficient hand dryers are Made in USA Certified® and come fully equipped with adjustable speed, sound and heat controls, multi-voltage options and an externally visible service LED for streamlining maintenance.
With new enhanced features and the most options and accessories in the industry, including hand dryers with HEPA filters and custom hand dryer covers, you can design the best hand drying solution for any restroom environment.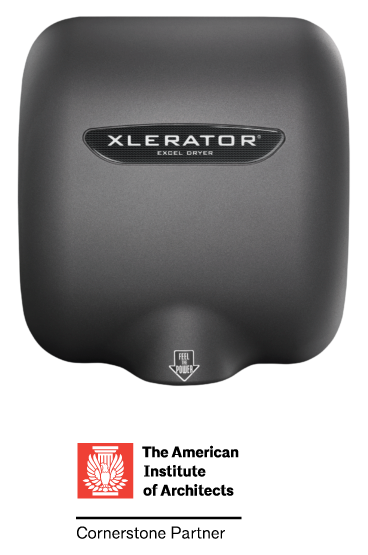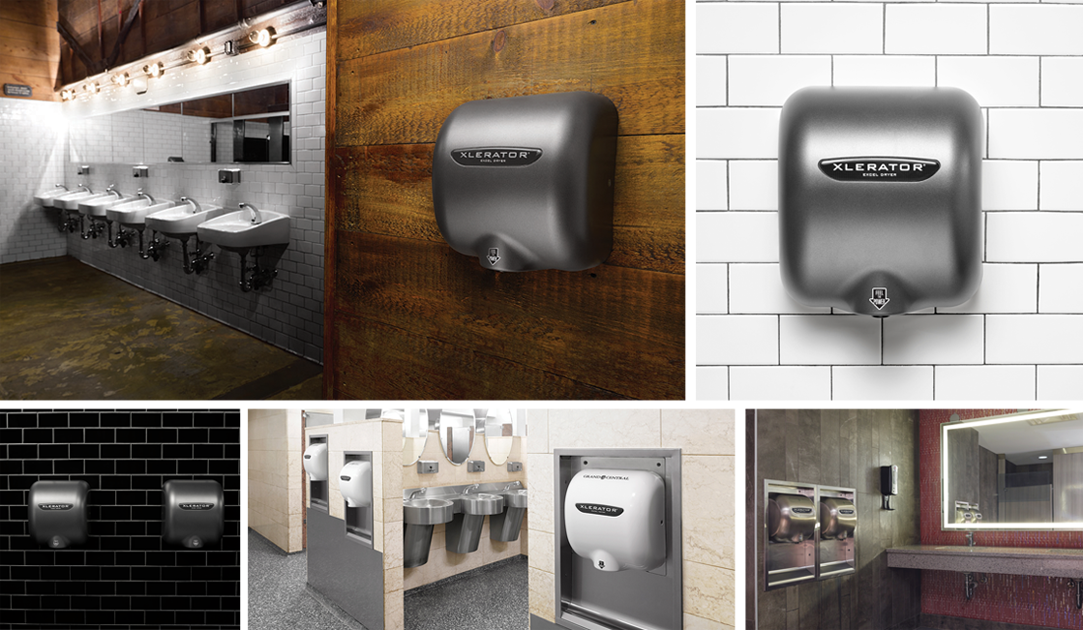 Our

Green CEU

Courses
Excel Dryer currently offers four green CEU courses on touchless hand hygiene, EPDs, leading-edge sustainable stadium design and next generation green restroom design. Each source qualifies for 1.0 LU/HSW hour. Earn credits and continue your green education today!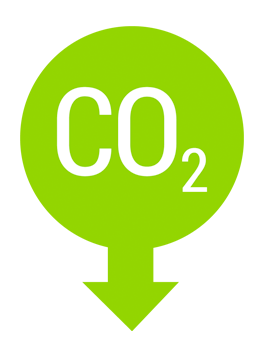 See how you can achieve 95% cost savings and 70% carbon footprint reduction by getting rid of paper towels and switching to our high-speed, energy-efficient hand dryers.
Select Your Usage for Sample Cost Savings
| | | |
| --- | --- | --- |
| Low | 50 | Bistro, Small Business Office |
| Medium | 200 | Restaurant, Chain Store |
| High | 500 | School, Theatre, Conference Center |
| Heavy Duty | 2500 | Transportation Center, Stadium |