Made in USA Certified Hand Dryers
Used by United States Federal Agencies and Military

HAND DRYERS FOR GOVERNMENT FACILITIES
Excel Dryer is the first hand dryer manufacturer to receive a Schedule Contract by the General Services Administration, GSA.. We received this honor because our hand dryers are Made in USA Certified, energy efficient, represent a major cost saving, and are an excellent source reduction alternative.
Featured Benefits
 High Volume Efficiency
US Embassies, the United States Army, Navy, Marines, and Air Force, as well as the Departments of Defense, Agriculture, Energy, and Transportation all benefit from the use of energy-efficient, GSA-certified Excel Hand Dryers.  Drying hands quickly and thoroughly with the best available product is the top priority for these official entities, which is why Excel Dryer is the best choice
  Hygienic
The presence of germs and bacteria is inevitable in restrooms. Not only are Excel Dyers touchless, but when using a HEPA filter they capture particles as small as 0.3 microns and remove 99.999% of potentially present bacteria – ensuring extra safety for everyone using an Excel bathroom dryer!
 Maintenance Friendly
Eliminating paper towels and switching to our touchless solution saves money for your maintenance department; no more unclogging toilets, refilling dispensers, ordering inventory, or frequently changing trash bags full of used paper towels. 
  Available Options
Excel Dryer hand dryers feature adjustable speed, sound, and heat control.  Choose your voltage and whether the dryers have an externally visible service LED. The selection of options allows airports to select the best airport hand dryers for the volume of travelers. 
  Made in the USA®
Did you know that Excel Dryer has the only hand dryers that are Made in USA Certified?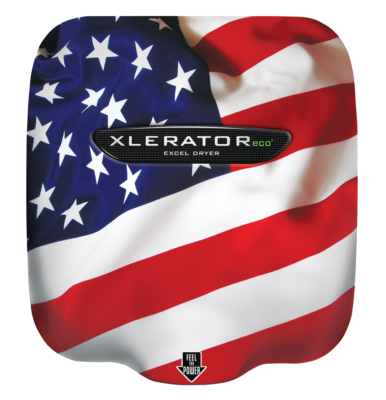 REQUEST GSA PRICING
Contact Excel Dryer to speak to an expert on our hand dryers and to request GSA pricing.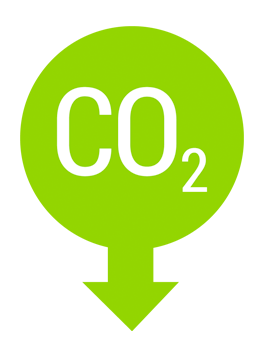 See how you can achieve 95% cost savings and 70% carbon footprint reduction by getting rid of paper towels and switching to our high-speed, energy-efficient hand dryers.
Select Your Usage for Sample Cost Savings
| | | |
| --- | --- | --- |
| Low | 50 | Bistro, Small Business Office |
| Medium | 200 | Restaurant, Chain Store |
| High | 500 | School, Theatre, Conference Center |
| Heavy Duty | 2500 | Transportation Center, Stadium |