About Excel Dryer
Excel Dryer manufactures the touchless line of high-speed XLERATOR® Hand Dryers for hygienic, cost-effective, and sustainable hand drying. The XLERATOR reduces facilities hand drying expenses by 95% versus paper towels, while eliminating their labor, maintenance, and waste. Combined with the most options and complete line of accessories including a HEPA Filtration System proven to remove 99.999% of viruses from the airstream*, the best hand drying solution can be designed for any restroom environment.
Excel has long been a leader in the industry accomplishing many firsts, starting with establishing the high-speed, energy-efficient category for hand dryers. They manufacture the first and only hand dryer that is Made in the USA Certified®. Excel has published the first global PCR for the hand dryer category along with independently verified Environmental Product Declarations (EPDs) and Health Product Declarations (HPDs) to support transparency efforts. Excel continues to be innovative by pioneering the integrated sink category by unveiling the D|13 Sink System, which features the state-of-the-art XLERATORsync® Hand Dryer. During the COVID-19 pandemic, Excel introduced the XLERATOR® Hand Dryer Mobile Hand Hygiene Station to help support front-line health workers at mobile or "pop-up" facilities. Excel looks forward to the future to keep making advancements in the industry.
Denis Gagnon, President and Inventor of the XLERATOR® Hand Dryer.
After completing his MBA at Western New England College, Denis gained experience in manufacturing and marketing during his tenure with Milton Bradley and toy giant Hasbro, serving as Vice President-International. He also served as Executive Vice President of Bassett Boat Company before deciding to apply his business knowledge to his own corporation.
He acquired Excel Dryer in 1997 and realized he would have to change the way the public perceived hand dryers. They took 30–45 seconds or more to dry hands, leaving users to wipe their hands on their pants or look around for a paper towel. Working closely with his wife Nancy and his son Bill, he revolutionized the industry in 2001 with the patented technology for the XLERATOR, the world's first high-speed, energy-efficient hand dryer.
Today, Denis Gagnon works with Nancy and Bill, and continues to innovate and lead the industry with the world's number-one selling and specified
hand dryer.
Family Run.
American Made…
In the age of outsourcing to the lowest bidder, Excel Dryer remains committed to the great tradition of manufacturing the highest-quality products right here at home. All products are Made in USA Certified, and Excel strives to locally source all available parts. Our family-run business believes that satisfied workers earning a living wage will enjoy coming to work and contributing to the production of a superior product. Around the world, our hand dryers are on the cutting edge of green design and set the standard for restroom hygiene, sustainability, and efficiency.
"I'm proud to be an American manufacturer of quality products people enjoy using and can depend on," says Denis Gagnon.
*Based on testing performed by LMS Technologies, April 2020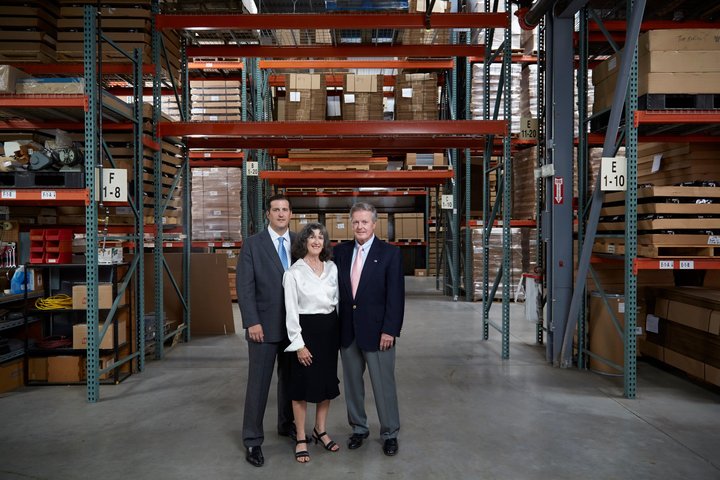 …With A Global Reach.
Excel Dryer products are marketed through an established network of sales representatives who call on more than 5,000 distributors globally
and can be specified in 50 Hz or 60 Hz and from 100-volt to 277-volt for distribution worldwide.
Customers and specifiers are encouraged to contact Excel Dryer directly for pricing information as well as additional engineering specifications.
LEED Gold Certified
At Excel Dryer, we believe in green technology and doing everything we can to reduce carbon footprint and promote sustainability — both for our customers' facilities and our own. We not only help others qualify for LEED credits, Green Globes and other green certifications, we also employ environmentally responsible practices in the Excel Dryer offices, which have achieved LEED Gold certification.
Excel Dryer Inc.
357 Chestnut Street
East Longmeadow, MA 01028
Toll Free: 888.998.7704
Corporate/International: 1.413.525.4531