Excel Dryer's Authorized Distributors

Groupe Sani-Tech
Groupe Sani-Tech is a leading architectural product distribution company in Canada. The product offering will suit all your need in terms of washroom products, as well as other specialty products. Since 1975, the company values itself by always providing exceptional customer service, as well as prime quality products and operational excellence. 
We sell and service Excel's products from coast to coast. We also sell through an e-commerce website that is part of the Groupe Sani-Tech family: www.handdryersupply.ca
Website Link: https://www.sani-tech.ca/
Address:
1450 rue Thomas-Powers 
Saint-Nicolas, QC 
G7A 0P9 

Haines, Jones & Cadbury Corporation
Haines, Jones & Cadbury Corporation is the SingleSource Solution for National Accounts by specializing and managing construction materials for multi-location projects including construction, remodel and maintenance.
Haines, Jones & Cadbury Corporation was founded to properly serve our customers' unique needs.
Website Link: https://hjccorp.ca/

Address:
4500 Blakie Road, Unit 130
London, Ontario N6L 1G5
Phone: 1-866-256-3885

Stelpro
°STELPRO is a family-owned business established in Quebec for over 35 years, renowned in the electric heating industry, heating cables, ventilation (HVAC) and electronic controls. North American leader in its market, °STELPRO offers quality heating products designed and manufactured in Canada providing maximum performance, safety and innovative design.
Website Link: https://www.stelpro.com/en/
Address:
1041, rue Parent
Saint-Bruno-de-Montarville
(Québec) J3V 6L7

Sanital
Sanital has established itself as a trusted and reputable supplier of a wide variety of washroom products, toilet partitions, lockers and architectural products. The company is a family-owned business based in Vaughan, Canada, that promises to only offer the highest quality of products at competitive prices.
Website Link: https://sanital.ca/
Address:
Improve Canada Centre,
7250 Keele St. Unit 363 & 364
Vaughan, Ontario
L4K 1Z8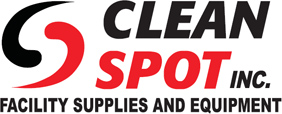 Clean Spot Inc.
In 2005 two small independent janitorial supply distributors got together with a mutual dream to create a company that truly cares for its customers and employees.
Coming from successful outside sales careers with large regional distributors, Scott and Don set in motion a sequence of growth and success. They continue to go the extra mile to deliver results whenever and wherever needed.
Website Link: https://cleanspot.ca/
Address:
4919 61 Ave SE,
Calgary, AB T2C 4R1


Eastern Partitions
Eastern Partitions is a proudly Canadian, privately-owned company that has been serving Canada, Ontario and the surrounding community since 2010. With our extensive knowledge and experience in toilet partitions, lockers, washroom accessories and installation services you can count on Eastern Partitions for solutions. Whether it's a simple question, a part inquiry or some project advice, count on us to go that extra mile to make it easy and exceed your expectations.
Website Link: https://easternpartitions.com/
Address:
487 Westney Road South,
Unit 7,
Ajax, ON L1S 6W8

AML Equipment
AML Equipment provides a full line of janitorial cleaning machines and parts for the commercial, institutional and industrial markets through our valued dealer network throughout Canada. They value all their team members and commit to providing a safe and friendly working environment with mutual dignity and respect.
Website Link: https://amlequipment.ca/
Address:
5-1600 Aimco Blvd,
Mississauga,
ON
L4W 1V1

Excel Dryer
For more than 50 years, Excel Dryer has manufactured the finest American-made hand dryers. We created the high-speed, energy-efficient hand dryer category and continue to set the standard for restroom efficiency, sustainability and hygiene. Our product line — featuring XLERATOR®, XLERATOReco®, ThinAir® — helps facilities around the world save time, money and the environment.