Excel Dryer offers a wide variety of custom hand dryer options to complement architects' and interior designers' restroom design and aesthetic.
Solutions:
Custom Covers: Excel Dryer offers the most cover finishes and options in the industry, featuring exclusive Kolorfusion digital image technology to customize covers with graphics, colors, logos or a sustainability message. This new technology has been adopted by celebrated brands and organizations such as Dunkin' Donuts, Starbucks, Coca-Cola, the New England Patriots and many more. The zinc die-cast models can also be painted with any custom color powder coat DuPont® paint color. Stainless Steel covers can be customized with digital images and PVD coatings such as Gold, Brass and Copper.
ADA-Compliant Recess Kit: Reduces the protrusion of hand dryers from the wall and helps prevent water from splashing on the wall and floor.
XChanger® Kit: Streamlines the transformation from paper towel dispensers and receptacles to the hand dryer units in a clean way that upgrades the aesthetics of the restroom by doing away with a receptacle overflowing with used paper towels.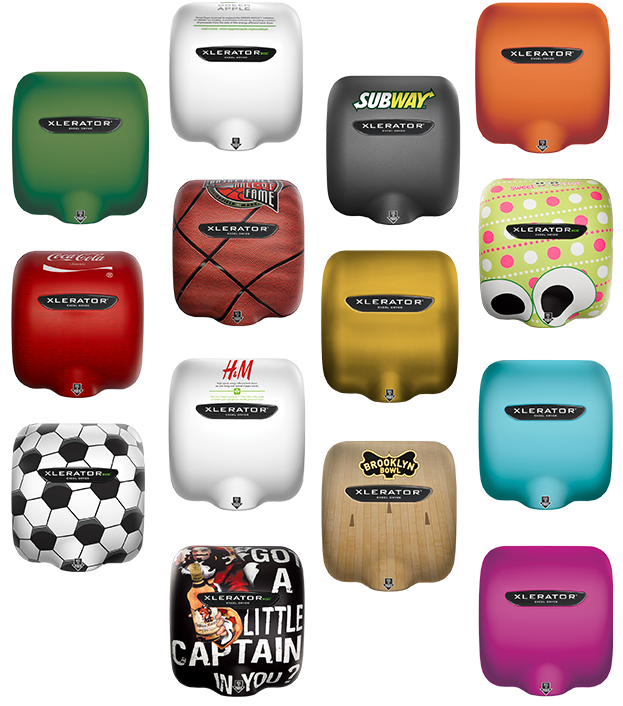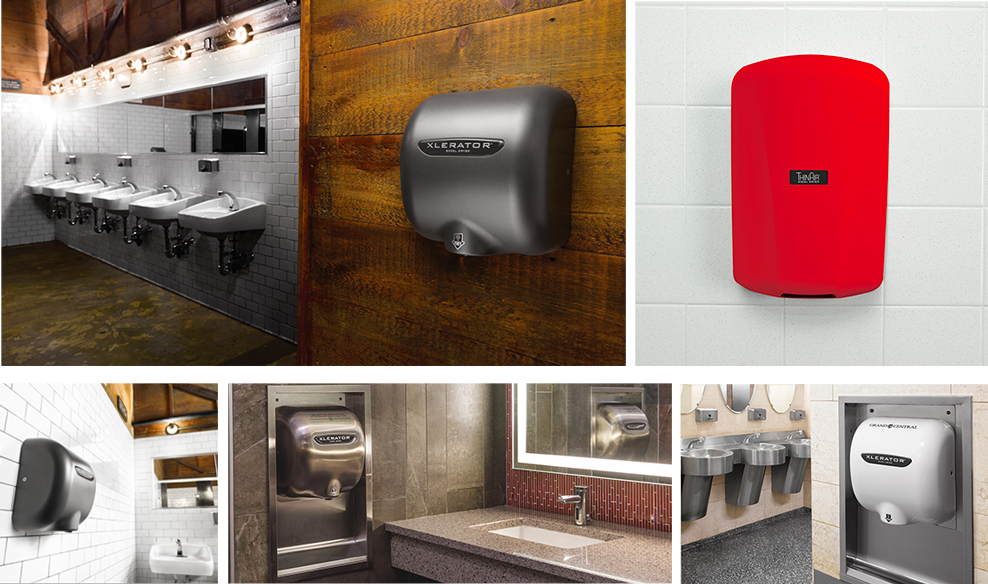 How To Buy
Please contact us with your questions or concerns and a knowledgeable sales representative will be in touch with you very shortly. Thank you.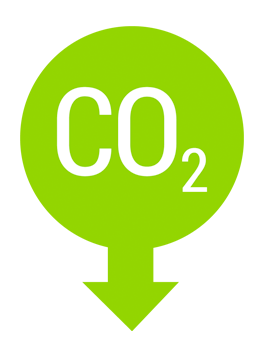 See how you can achieve 95% cost savings and 70% carbon footprint reduction by getting rid of paper towels and switching to our high-speed, energy-efficient hand dryers.
Select Your Usage for Sample Cost Savings
| | | |
| --- | --- | --- |
| Low | 50 | Bistro, Small Business Office |
| Medium | 200 | Restaurant, Chain Store |
| High | 500 | School, Theatre, Conference Center |
| Heavy Duty | 2500 | Transportation Center, Stadium |