Hand Dryers in Public Restrooms
See how Max Burger saves time, money and the environment while improving the guest experience.

Give Your Guests The Best
Nothing turns off a guest faster than a dirty restroom. Our high-speed, energy-efficient hand dryers help hotels, restaurants and top hospitality destinations around the world keep their restrooms clean and green. With a large number of customers using the bathrooms on a daily basis, make sure to have commercial hand dryers that are up for the challenge and easy to maintain, like our XLERATOR® Hand Dryer, XLERATOReco® Hand Dryer or ThinAir® Hand Dryer.
Excel Dryer's full line of hand dryers offer a 95% cost savings over paper towels, completely eliminating their labor, maintenance, and waste while promoting hand hygiene and improving the guest experience. Commercial hand dryers like ours is a great step toward saving money and reducing your carbon footprint.
Our hand dryers are Made in USA Certified® and come fully equipped with adjustable speed and sound control, adjustable heat settings, and multi-voltage options.
With new enhanced features and the most options and accessories in the industry, you can create the best hand drying solution for every restroom environment.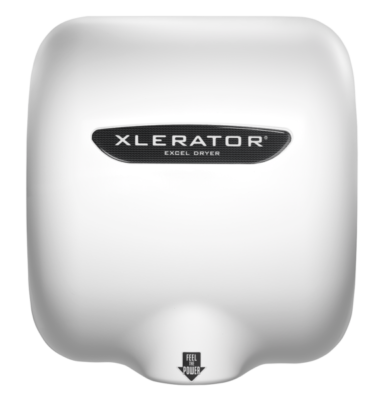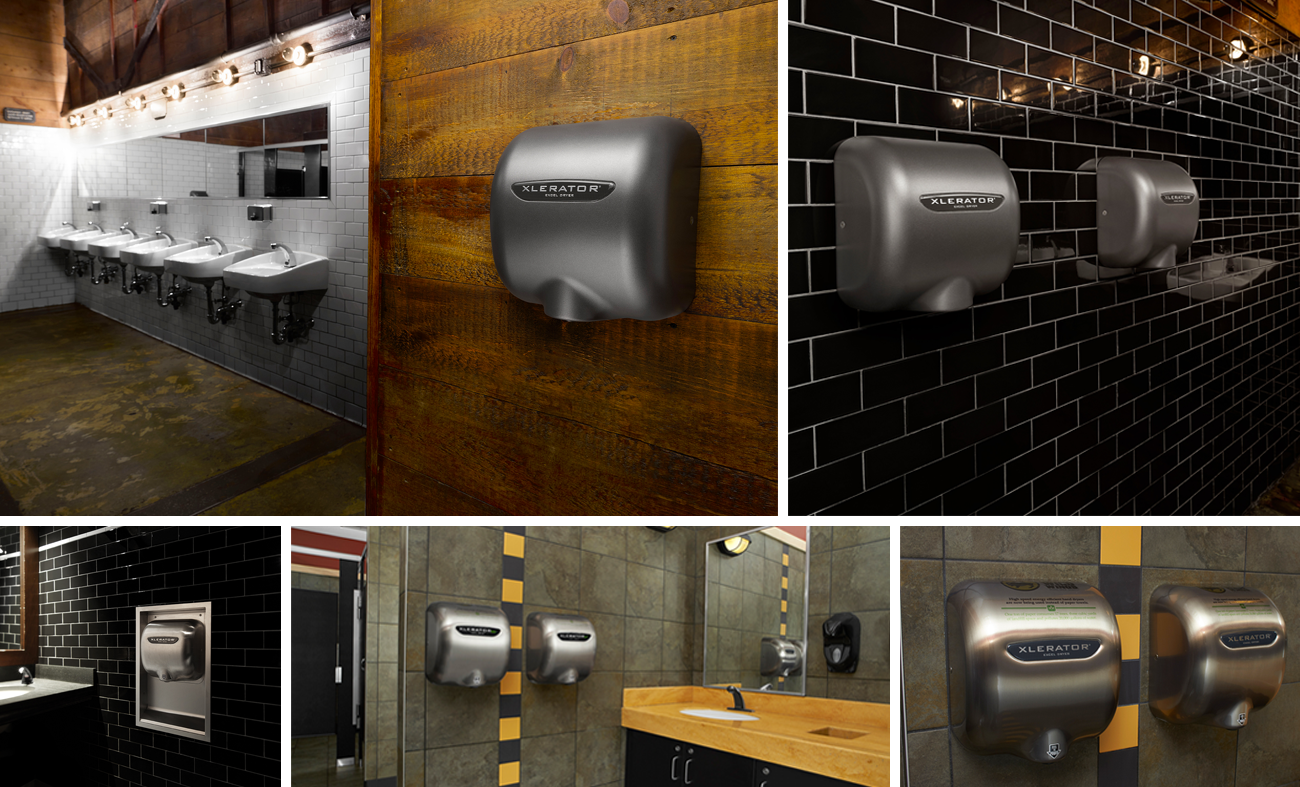 How to Buy
Please contact us with your questions or concerns
and a knowledgeable sales representative will be in
touch with you very shortly. Thank you.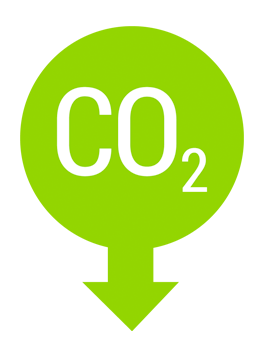 See how you can achieve 95% cost savings and 70% carbon footprint reduction by getting rid of paper towels and switching to our high-speed, energy-efficient hand dryers.
Select Your Usage for Sample Cost Savings
| | | |
| --- | --- | --- |
| Low | 50 | Bistro, Small Business Office |
| Medium | 200 | Restaurant, Chain Store |
| High | 500 | School, Theatre, Conference Center |
| Heavy Duty | 2500 | Transportation Center, Stadium |