EXCEL DRYER
COVID-19 EFFORTS
It's a fact that leading health organizations like the World Health Organization (WHO), and Centers for Disease Control & Prevention (CDC) recommend the use of warm air dryers. Despite this, misinformation about them remains online, and continues to be quoted and perpetuated. Excel Dryer wishes to use this moment in history when there exists an ongoing dialogue about hand dryers and hygiene, to correct misinformation and biases. The fact is, hand dryers from Excel Dryer are hygienic, and when it comes to public safety, you're in good hands with XLERATOR.
STATEMENT FROM
THE PRESIDENT
At Excel Dryer, the safety of our employees and our customers has always been our top priority. We've always followed stringent hygiene and cleanliness protocols in our facility. Because of the current pandemic, we have stepped up those regulations even further and implemented extra precautions to ensure the safety of our workforce and our customers. Click below for our full statement regarding our internal response to COVID-19.

In response to the coronavirus pandemic, Excel Dryer is mobilizing to provide the most hygienic hand drying solutions to prevent the spread of the virus.
In addition to the global efforts including rigorous virus filtration efficiency testing on our HEPA Filtration System and the creation of the XLERATOR® Hand Dryer Mobile Hand Hygiene Station, we have engaged with local leadership and organizations to do everything we can to help our immediate community in this time of need.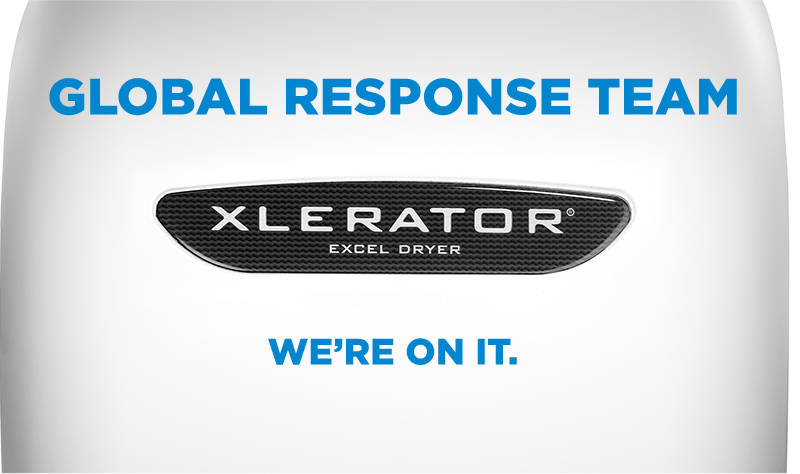 In April 2020, LMS Technologies tested XLERATOR Hand Dryers with HEPA Filtration Systems with approximately 380 million viruses ranging in size between 16.5 and 604.3 nanometers. When the results came in, XLERATOR Hand Dryers with HEPA Filtration Systems were proven to remove 99.999% of viruses.
1Based on testing performed by LMS Technologies, April 2020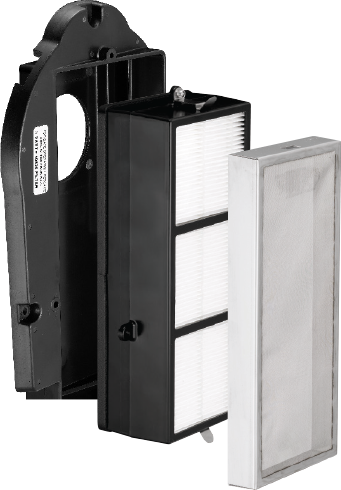 A VISIT FROM U.S. REPRESENTATIVE RICHARD NEAL
U.S. Representative Richard Neal tours the Excel Dryer manufacturing facility and views our innovative hand hygiene solutions, including our HEPA Filtration System and the new XLERATOR Mobile Hand Hygiene Station proven to remove 99.999% of viruses from the airstream1.
HELPING HANDS IN THE COMMUNITY
As a family-run company that manufactures all of our products right here in East Longmeadow, MA, supporting our community is very important to us—especially at a time like this.
Excel Dryer's Global Response Team has been doing whatever we can, from donating dryers to local healthcare facilities and testing stations to delivering lunches to frontline workers and first responders.
| | |
| --- | --- |
| | Showing our support for our first responders at Mercy Hospital |
| | Showing our support for frontline members of the National Guard |
| | Donated dryers to COVID-19 testing facilities at Gillette Stadium and the Eastern States Exposition |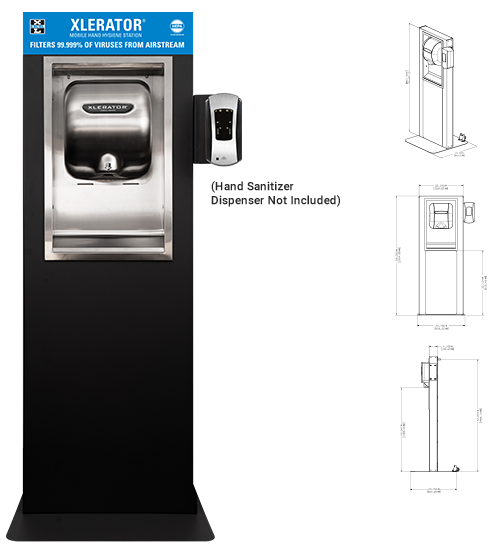 THE ULTIMATE HYGIENIC SOLUTION FOR MOBILE HAND HYGIENE
The XLERATOR Mobile Hand Hygiene Station provides an efficient, hygienic, touchless solution to hand drying needs for medical workers, eldercare staff and others on the front lines while also being proven to remove 99.999% of viruses from the airstream.