Proper Hand Hygiene during Football Season
by

Excel Dryer

— 9 Sep, 2021
Hut, Hut, Hike! Proper Hand Hygiene during Football Season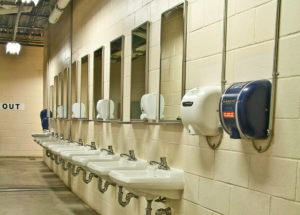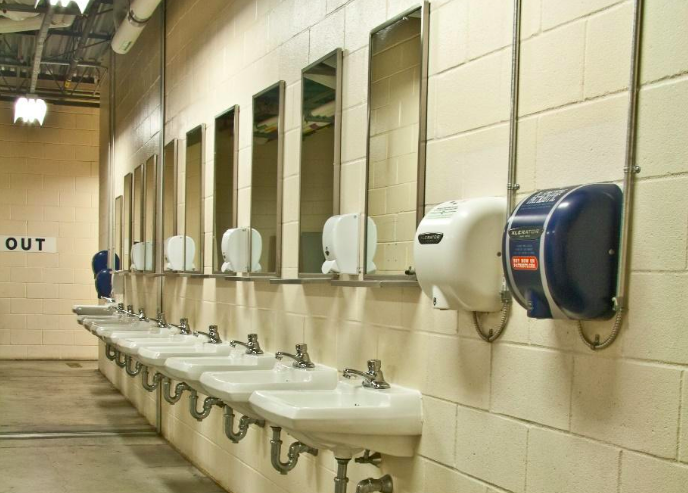 The kickoff of football season is here, and fans are now allowed back into stadiums across the country to cheer on their favorite teams. With large crowds gathering again, hand hygiene during football season is a concern that touchless, hygienic XLERATOR® Hand Dryers can help with. Big-name sporting venues across the country, including Gillette Stadium, home of the New England Patriots, use XLERATOR Hand Dryers in their restrooms. Here are some reasons why our dryers are an integral part of the team.
Health and Safety with a Hygienic Hand Dryer
A solid defense against the spread of germs is thoroughly drying your hands. That's because wet hands are more likely to pick up bacteria. So even if you wash thoroughly, your hands are never fully clean until they are clean AND dry. In a high-volume arena where thousands of fans are cheering on their favorite team, hand hygiene is important for the health and safety of everyone in the stands. XLERATOR and XLERATOReco® dryers with our optional HEPA Filtration System remove 99.97 percent of potentially present bacteria and viruses at 0.3 microns or larger from the air stream, keeping your freshly washed hands clean as they are dried. This can provide peace of mind that hands are clean when it comes time to chow down on some stadium snacks and can help cut down the transmission of germs, keeping the in-person game experience a safe one.
Clean and Green
Our XLERATOR Hand Dryers offer both cleanliness and sustainability. By going green with hand dryers, you ensure hygienic drying and enjoy significant benefits. Compared to paper towels, our dryers provide a remarkable 95 percent reduction in waste and maintenance expenses. For instance, in a large venue like a football stadium, this translates to annual savings of approximately $32,042! We have a simple, easy-to-use calculator that will let you see what you will save when using hand dryers vs. paper towels. 
In addition to the cost savings from eliminating paper towel usage, our hand dryers are incredibly energy-efficient, using 80 percent less energy than conventional models. Moreover, they are approved for green building initiatives and contribute towards qualifying for several LEED® credits. With these environmentally friendly and cost-effective features, XLERATOR energy-efficient hand dryers present a compelling choice for your drying needs.
Customizable and Adjustable
Show your team spirit with custom hand dryers, including your colors, logo, mascot, and more displayed on the cover of your XLERATOR Hand Dryers. Every dryer in our expanded and enhanced product line also comes with adjustable speed and sound, adjustable heat settings, multi-voltage options, and an externally visible service LED for streamlining maintenance.
Ready to score with XLERATOR Hand Dryers? Contact us for more information and begin drafting us to your team.