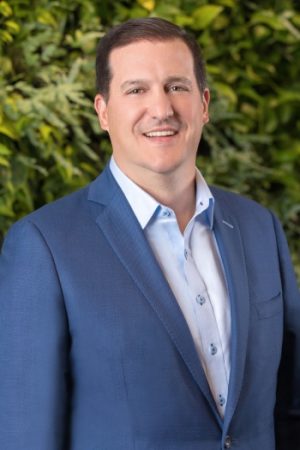 EAST LONGMEADOW, Mass. – Excel Dryer, Inc., manufacturer of the XLERATOR® Hand Dryer, announced it has promoted a member of the family-owned business, William Gagnon, to an executive leadership role within the company. Gagnon is now executive vice president and COO and sits on the Excel Dryer Board of Directors.
"Bill has been working in the industry for more than 20 years and has done an outstanding job as our vice president of marketing and sales," said Excel Dryer President Denis Gagnon. "He knows our business and industry inside and out, and I could not be happier to see him step up to lead future growth."
During his time as the vice president of marketing and sales, William Gagnon applied his two decades of industry knowledge and experience to a wide variety of initiatives that positioned the XLERATOR® as the new industry standard by which other hand dryers are judged, due to its proven effectiveness, performance, and customer satisfaction.
As a leader in the industry, Excel Dryer has accomplished many firsts spearheaded by William Gagnon including establishing the high-speed, energy-efficient category for hand dryers with XLERATOR® Hand Dryers, the first and only hand dryers that are Made in the USA Certified®, and performing the industry's first Life Cycle Assessment.
When Excel Dryer initiated the process to substantiate claims and educate buyers and specifiers about how to avoid falling victim to "greenwashing," Gagnon chaired the committee to create Product Category Rules (PCR) for the hand dryer industry with UL Environment (a business division of Underwriters' Laboratories). The result of their efforts set a precedent; the rule developed was the first global standard for any industry and the first industry-consensus standard for the hand dryer industry. Gagnon and his team then published the first Environmental Product Declarations (EPDs) for their three signature products.
Excel continues to be innovative with the creation of new products including the state-of-the-art XLERATORsync®, a deck mounted hand dryer featured in D13 Group's integrated sink systems. These systems deliver a completely touchless, proper hand washing solution allowing users to wash, rinse and dry all in one place.
In his new role, William Gagnon will improve operational efficiency, expand the product offering through research and development, increase global awareness and inspire employees to support the vision of the organization.   
"At Excel Dryer, we continually challenge ourselves to lead the industry through innovation," said William Gagnon. "I look forward to playing a larger role not only in the future growth of our company, but the industry as a whole as we continue to prioritize transparency, environmental sustainability, health and wellness." 
About Excel Dryer, Inc.
Excel Dryer has been manufacturing and developing hygienic hand drying solutions that are cost effective and sustainable for more than 50 years. The family-owned and -operated company revolutionized the industry with the invention of the XLERATOR® Hand Dryer that set a new standard for performance, reliability and customer satisfaction. Excel Dryer prides itself on offering the best customer service and making touchless, economical and renewable products people can depend on. Available for distribution worldwide, Excel Dryer products can be purchased through an established network of sales representatives who work with distributors globally. Learn more about Excel Dryer at exceldryer.com.