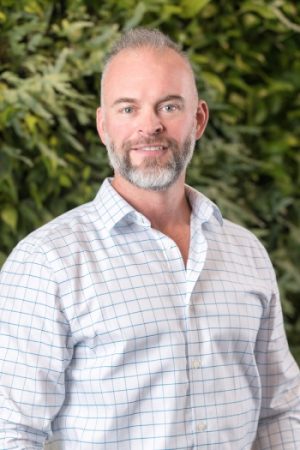 EAST LONGMEADOW, Mass. – Excel Dryer, Inc., manufacturer of the XLERATOR® Hand Dryer, announced that Joshua Griffing has been promoted and will serve as the director of international sales in addition to his current role as director of marketing. The Simsbury, Connecticut resident joined the Excel Dryer team in 2022 as director of marketing, bringing more than two decades of experience in sales and marketing for international organizations.
"While Joshua only joined us last year, he quickly demonstrated his sales and marketing expertise," said William Gagnon, executive vice president and COO at Excel Dryer. "He is a highly effective leader with a wealth of knowledge in international marketing. We are eager for him to expand our marketing initiatives around the world."
A graduate of Central Connecticut State University with a degree in international business, Griffing has held roles including executive vice president at Sportika Export, president of Raw Food Central, LLC., and director of sales and marketing at Joining Technologies, Inc. In his new role at Excel Dryer, Griffing will be responsible for managing the export sales team, creating targeted territory expansion plans, negotiating key account agreements and increasing brand awareness globally.
"I appreciate the opportunity to continue to position Excel Dryer as a global leader for sustainable products," Griffing said. "I will continue that momentum in my new role, working to communicate with customers around the world everything our company and products have to offer, especially in terms of sustainability and health and wellness."
About Excel Dryer, Inc.
Excel Dryer has been manufacturing and developing hygienic hand drying solutions that are cost effective and sustainable for more than 50 years. The family-owned and -operated company revolutionized the industry with the invention of the XLERATOR® Hand Dryer that set a new standard for performance, reliability and customer satisfaction. Excel Dryer prides itself on offering the best customer service and making touchless, economical and renewable products people can depend on. Available for distribution worldwide, Excel Dryer products can be purchased through an established network of sales representatives who work with distributors globally. Learn more about Excel Dryer at exceldryer.com.