Diseño sostenible
El futuro está en manos de la tecnología ecológica

TENEMOS
TODO EL MUNDO EN NUESTRAS MANOS.
Excel Dryer se enorgullece de marcar el camino hacia la era de la transparencia al iniciar y dirigir la primera PCR global junto a UL Environment.
Análisis del ciclo de vida
Un análisis del ciclo de vida (LCA) investiga el impacto ambiental total de un producto desde el momento de la fabricación (comienzo de la vida) hasta el momento de la eliminación (fin de la vida).
Excel Dryer solicitó a Quantis, una firma internacional de investigación que realiza análisis del ciclo de vida, un estudio LCA revisado por pares conforme a los estándares ISO 14040. Dicho estudio determinó que, cuando se lo compara con secadores de manos eléctricos convencionales y toallas de papel (con contenido virgen y 100 % reciclado),  el secador de manos XLERATOR® reduce la puntuación de cambio climático (huella de carbono) del secado de manos entre un 50% y un 75%.
Next Generation
Green

Restroom Design

CEU COURSE PURPOSE:
Provides an overview of how sustainable restroom design can address the global
concerns of water shortages and the impacts of the building sector on our environment.

PROVEEDOR N.° 40107485 
CURSO N.° NGGRDV2
UNIDADES DE APRENDIZAJE AIA/CES: 1.00
Curso aprobado por AIA.
Este curso califica para 1.0 LU/HSW hora.

PROVEEDOR N.° 60493
CURSO N.° 0920004912
HORAS GBCI CE: 1.00
Aprobado por USGBC/GBCI para horas GBCI CE.
Aprobación del curso n.° 09200004728

PROVEEDOR N.° 12-00001847
CURSO N.° CEU-104602
Designación = HSW-Sustainability
Código de materia = 4.8
Clasificación = Básico
Limpio y ecológico
Si bien son evidentes los beneficios ambientales y económicos de los secadores de manos, existen muchas ideas equivocadas sobre su eficacia higiénica.
Excel Dryer ha asumido el compromiso de proporcionar las soluciones de secado de manos más higiénicas a instalaciones de todo el mundo. Por eso, nos gustaría dejar las cosas claras.
Go Green, Save Green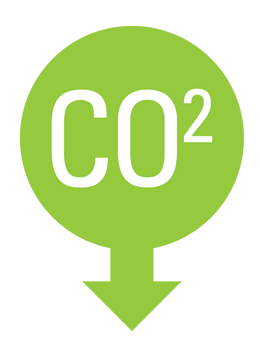 See how you can achieve 95% percent cost savings and 70% carbon footprint reduction by getting rid of paper towels and switching to our high-speed, energy-efficient hand dryers.
Select Your Usage for Sample Cost Savings
| | | |
| --- | --- | --- |
| Low | 50 | Bistro, Small Business Office |
| Medium | 200 | Restaurant, Chain Store |
| High | 500 | School, Theatre, Conference Center |
| Heavy Duty | 2500 | Transportation Center, Stadium |