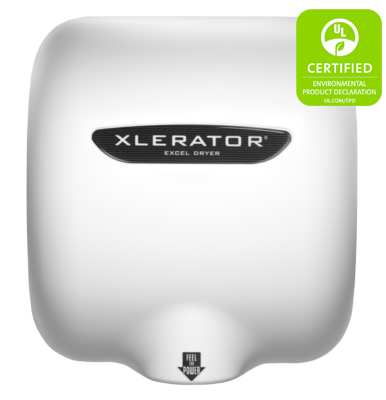 Original. Patented. Still The Best.
XLERATOR® Hand Dryer
The XLERATOR® is the original, patented, high-speed, energy-efficient hand dryer. Facilities around the world use XLERATOR® to save time, money and the environment while creating a cleaner, more hygienic restroom.
Adjustable Speed
And Sound Control

Adjustable Heat
Settings

Externally Visible
Service LED
7-Year Limited Warranty
95% Cost Savings vs. Paper Towels
EPD Certified
Made in USA Certified®
80% Less Energy Than Conventional Hand Dryers
7 Second Dry Time
1-Year Onsite Labour Warranty
Washable Pre-Filter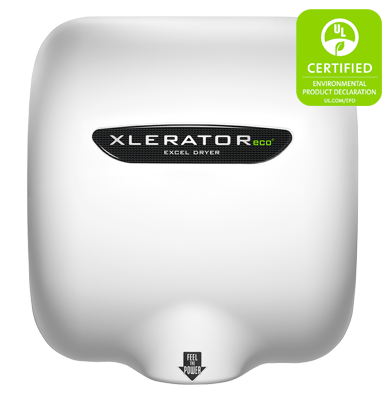 High Speed. No Heat. 500 Watts.
XLERATOR

eco

® Hand Dryer
XLERATOReco® uses No Heat technology to dry hands fast while using only 500 watts of energy, making it the most energy-efficient and environmentally-friendly hand dryer on the planet.
Adjustable Speed
And Sound Control

Externally Visible
Service LED
7-Year Limited Warranty
500 Watts – No Heat Technology
EPD Certified
Can Install Multiple  XLERATOR

eco

 Units on One Circuit
9 Second Dry Time
1-Year Onsite Labour Warranty
Washable Pre-Filter